Virtualization is now a standard way of using desktop and server computers. One of the most popular virtualization tools is Proxmox. This software features a number of advantages that make it ideal for various types of deployments.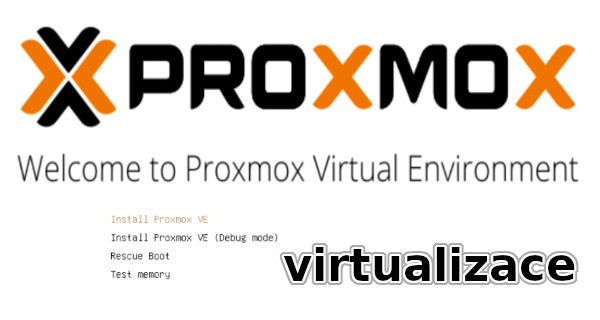 One of the main advantages of Proxmox is its flexibility. It allows easy virtualization of different types of operating systems, including Linux and Windows, and also allows you to manage virtual servers and guests. In addition, Proxmox makes it easy to manage and monitor multiple virtual machines on a single physical server, allowing for maximum utilization of server resources.
Another advantage of Proxmox is its ease of management. The tool offers an intuitive graphical interface that allows you to easily manage virtual servers and guests. In addition, Proxmox offers a number of automation and scripting tools, making it easy to automate common tasks such as installing and configuring virtual machines.
Proxmox also provides a range of security features from backups to firewall setup. recovery, as well as support for writing to partitions and disks. This allows users to easily provide automatic backup of their virtual machines and easily restore them in the event of a disaster if needed. The firewall ensures the separation of network traffic of individual parts of the infrastructure.
The big advantage of Proxmox is that it is open-source software, which means it is available for use without complex licensing and is open source. As a result, it has a large community of support and developers working on improvements and new features.
Proxmox is therefore a virtualization tool that offers a wide range of options for configuring and managing virtual machines, enabling maximum efficiency and productivity in working with IT infrastructure. Moreover, its open-source license, its ease of use and the possibility to combine it with other technologies make it
Proxmox is an excellent virtualization tool that offers a wide range of uses. It can be well combined with other technologies. All these features make it one of the best choices for management and virtualization in IT environments.
Do you need to run a VPS on your own or rented physical server? Email us and we will install Proxmox for you.